Dinner is SERVED, compliments of WXCY, Ramsey Ford and OMAHA STEAKS!
2020 brought us a new decade, and along with it a new way of life. We've learned to adapt, and to expect the unexpected. With holidays approaching, family traditions may have to be altered for many reasons.
WXCY and Ramsey Ford's goal this holiday season is to find the "silver lining", and make five of our listeners' holiday dinners a little easier…and maybe A LOT tastier!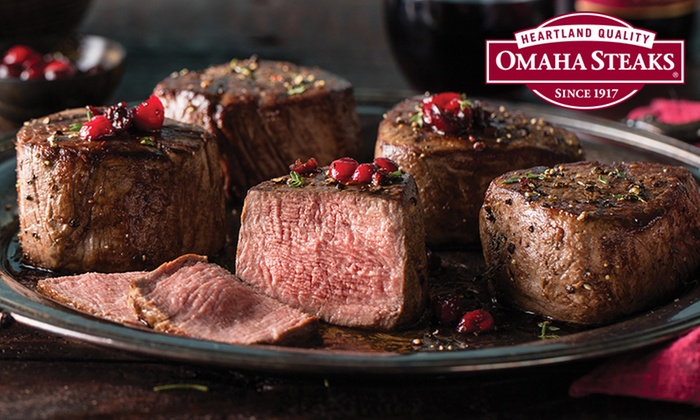 How do you plan to enjoy the holidays this year? Do you have cherished traditions that need to be Covid-Customized? Are you creating new ones? Maybe a little of both? We want to know!
Fill out the form below and share your plans with us. Paula and Tyler will feature five submissions on-air during the week of November 16th, and those who submit them will win a family-sized OMAHA STEAK DINNER, which serves 8-10 people! (That alone is about a $250 value!)
BUT WAIT! There's MORE!
What's dinner without a SHOW?!
Along with your steak dinner, you'll get a side of a digital show – Arista up-and-coming artist Adam Doleac could be one of your "dinner guests," and pop in with a digital greeting and a short show!

Check out Adam's latest single release, "Whiskey's Fine", HERE!
Start a "new tradition" with WXCY, Ramsey Ford, and Omaha Steaks!
(We'd add Adam Doleac, too…but we can promise he'll be at all your holiday dinners!)
Fill out the form below, and let US pick up the dinner tab this holiday season!
And thanks once more to Ramsey Ford, for helping US put food on YOUR table!
Read The Full Contest Rules For The Family Feast Here